A simple wooden horse from the middle of the 16th century was found in Malung, but the oldest painted wooden horse dates from the early 19th century and is from Falun.
In the 19th century, Dala horse production was concentrated in four villages in the parish of Mora in Dalarna. The first village with this cottage industry is believed to have been Bergkarlås, followed by its neighbouring villages Risa, Vattnäs and Nusnäs.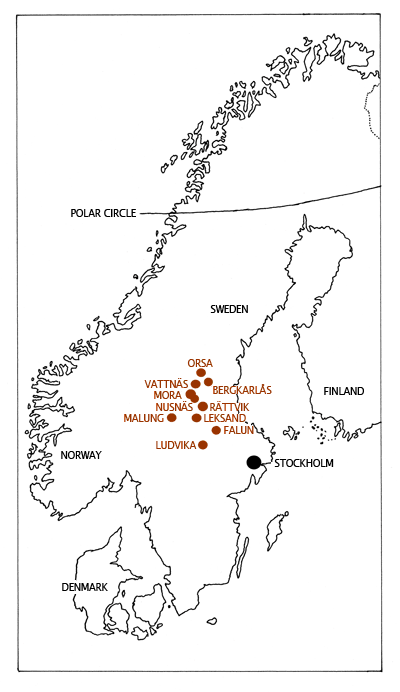 The first Dala horse factory was started by the Olsson brothers in Nusnäs, a village in Mora, in 1922. The second one was started in 1928. Both factories are still run by descendants of the Olsson family today.
During the 1939 World Expo in New York, 20,000 wooden horses were sold at the Swedish Pavilion. The same year, almost one ton of Dala horses was shipped to the USA. Mass production of Dala horses began after this Expo. 
The simple toys made for Swedish children became Sweden's No.1 souvenir and symbol, as well as a collector's item.